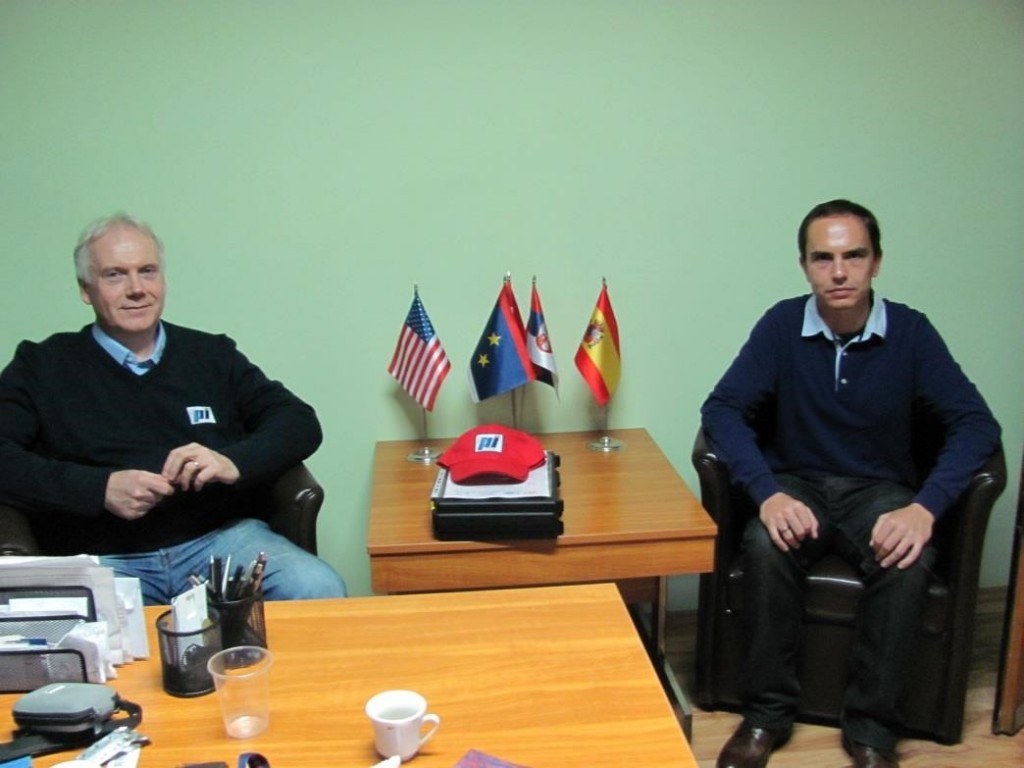 On September 29, 2016 it was our honor and pleasure to welcome Mr. Jose R. BLANCO GONZÁLEZ, Managing Director and Mr. Juan MENÉNDEZ BLANCO, Technical Director of TWave S.L. from Spain in NORTH Instruments LLC – European Branch Office in Subotica, Serbia.
As a first step of our cooperation, during their visit it was agreed for TWave S.L. to become our representative for Spain and Portugal, whereas NORTH Instruments LLC would be a distributor of TWave products on the US market.
However, Mr. GONZÁLEZ`s and Mr. BLANCO`s visit gave us an opportunity to discuss not only commercial, but also technical challenges both of our companies face during the process of design, development, production and sales of test and measurement instruments. As a result of these discussions, we have agreed to try to overcome mutual obstacles by planning joint projects in near future.
For more information on TWave S.L. please visit their web site at www.twave.io